Mahira Khan has urged people not to make much ado about a photo of herself at a Halloween party with a fellow guest dressed as a Shiv Sainik.
The 32-year-old actress, who makes her Bollywood debut opposite Shah Rukh Khan in Raees next year, tweeted an apology on Thursday
If I hv hurt anyone's sentiments w the image at the Halloween, I wd like to apologise as that was not what I intended & was unintentional

— Mahira Khan (@TheMahiraKhan) November 5, 2015
The image from a Halloween event I attended has been made out to be something it never was. — Mahira Khan (@TheMahiraKhan) November 4, 2015
This is the photo that Mahira is referring to, where she, dressed as Catwoman, poses with Pakistani director Asim Raza dressed in the orange robes and red tilak made famous by late Shiv Sena supremo Bal Thackeray. The placard in his hand reads 'Mahira ko bahar nikalo' or 'get Mahira out,' – the Shiv Sena has called for a ban on Pakistani actors, cricketers and musicians in Maharashtra.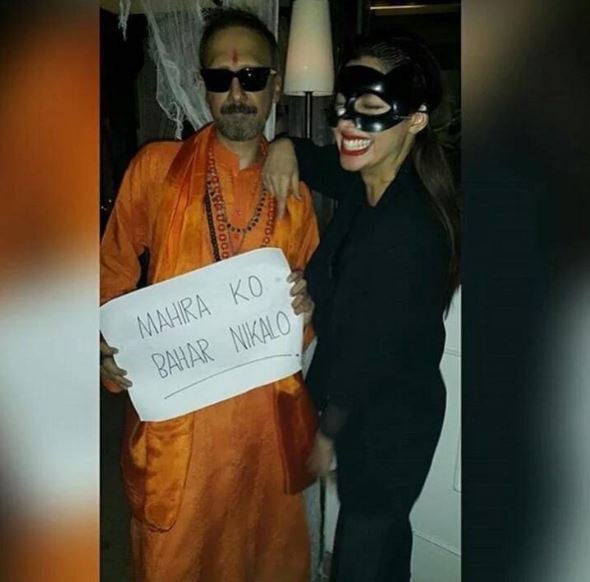 The ban has provoked an outcry from Bollywood with Salman Khan, Mahesh Bhatt and several others appealing for politics and art to be kept separate.