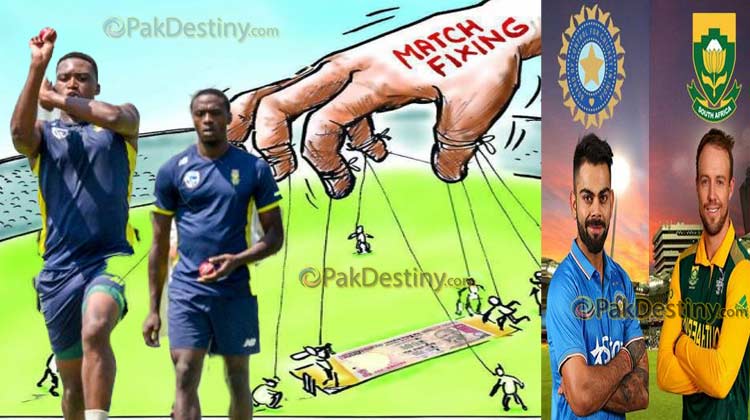 By Moniba Ali
(Pak Destiny) Two South African Test cricketers have implicitly alleged that India-South Africa ODI series is fixed.
The allegation came in the face of India's 4-1 lead in the ODI in South Africa as the 6th ODI to be played on Friday (today).
Two of the best bowlers in the Proteas squad – Kagiso Rabada and Lungi Ngidi – posted something extra-ordinary on Twitter that indicated the series was fixed. Later they deleted the tweet but caught the eyes of many.
"Money is the root of all evil so, they say…" wrote Rabada while Ngidi posted something similar, "Money is the root of ALL evil…" Their co-ordinated act raised a lot of suspicion among fans. Given the circumstances, fan theory suggested that the cloud of match-fixing looms over the India vs South Africa series.
The South African Cricket Board has not clarified the reasons behind the controversial tweets of the two cricketers. The manner South Africa lost the series cast a doubt. – Pak Destiny